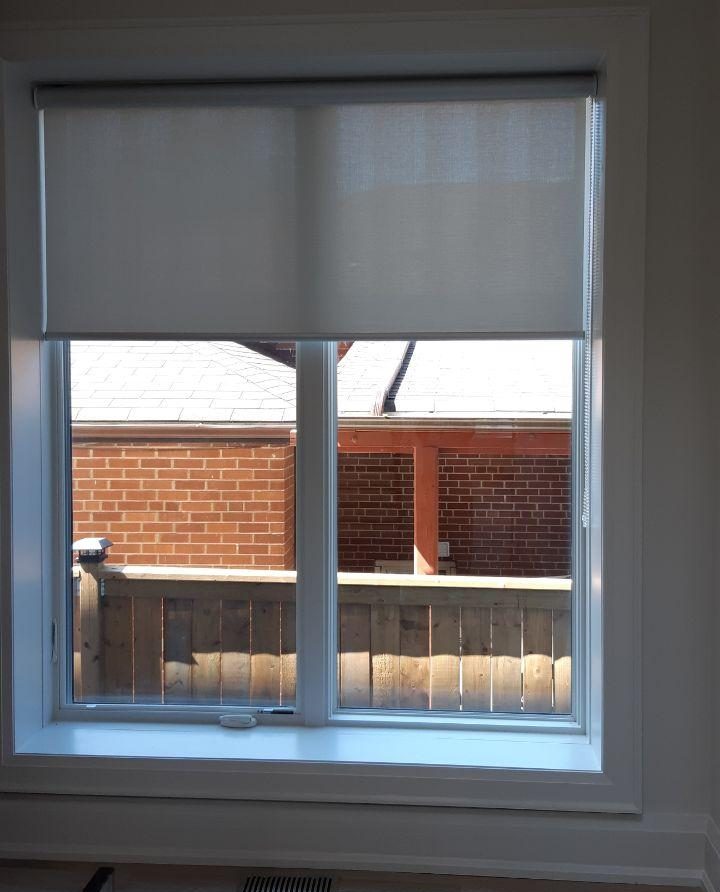 Advantages of Roller shades:
1) Simple in design and appearance.
2) Compact. Roller shades in a twisted form are practically not noticeable. They do not occupy free space on the windowsill.
3) High-quality fabric with an acrylic backing for best light blocking and control over heat penetration and UV rays.
4) Blocks light where room darkening is needed and provides nighttime privacy that mounts both inside and outside the window frame
5) Easy upkeep and maintenance. Roller blinds do not require washing, do not collect dust. They should be cleaned from time to time with a soft cloth and cleaned in case of stains.
6) Affordable, economic window covering. The best-looking blind a person can get on a budget.