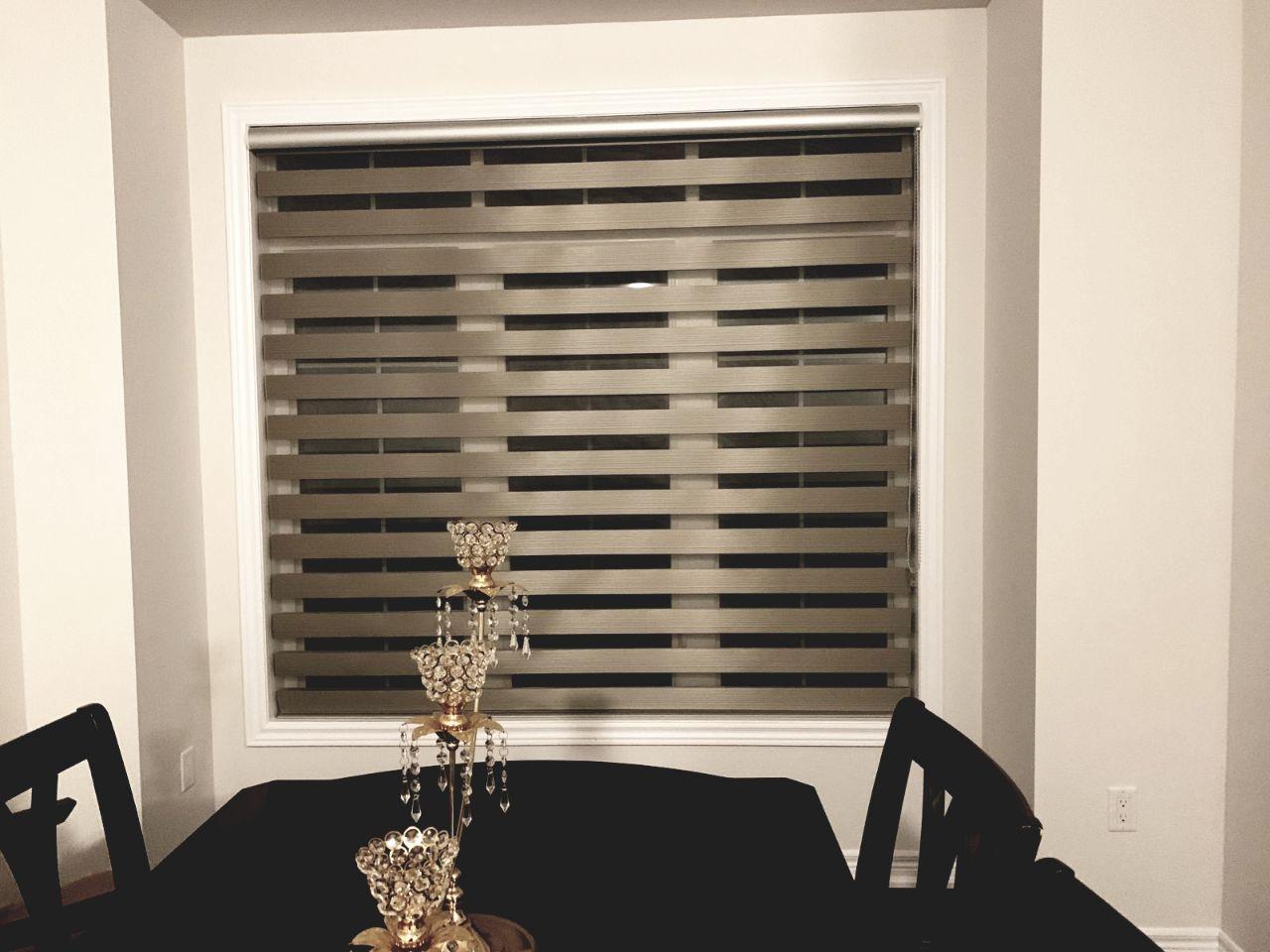 Advantages of Zebra blinds:
1) Zebra blinds can be adjusted to the desired light level. You have 3 main options – fully covered window, partially covered window, fully opened window
2) Provide greater control over your privacy with light filtering and room darkening double layered fabrics.
3) Full day-time privacy due to sheer layer — you can see out while people outside cannot see in.
4) Fabrics are anti-static so does not collect dust — no cleaning required!
5) Zebra blinds can be used either alone or in combination with curtains.